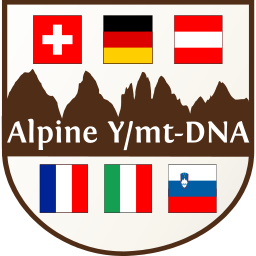 Research on the frequency, distribution and relations of uniparental haplogroups in the Alpine area.
Alpine Y/mt-DNA @ FamilyTreeDNA
About people sharing Paternal Y-DNA and/or maternal mtDNA with oldest known origin in the Alps.
The Public Alpine DNA Gedmatch Kits List form (see participants spreadsheet) will kept online as long as believed to be useful for shared public research.